It was anticipated that the house would accommodate between one to two hundred men but as casualty numbers escalated, following events in Gallipoli and the Western Front, accommodation had to be found for the torrent of injured men. It is estimated that almost 50,000 soldiers passed through Harefield Hospital in the course of the First World War.
More than one hundred years on from these events, the memory of those soldiers who died at Harefield Hospital and elsewhere is celebrated every year on ANZAC Day, 25th April, at the Commonwealth War Graves cemetery adjoining St. Mary's Church. Those who survived are also remembered.
This book brings together over one hundred original letters written by patients and staff at No. 1 Australian Auxiliary Hospital, Harefield during the war years. Sent home to family and friends in Australia and New Zealand, the letters were then passed on to local newspapers for publication. Also included are images of Harefield Hospital and the recuperating troops and staff, from the collections of Australian War Memorial and Harefield History Society.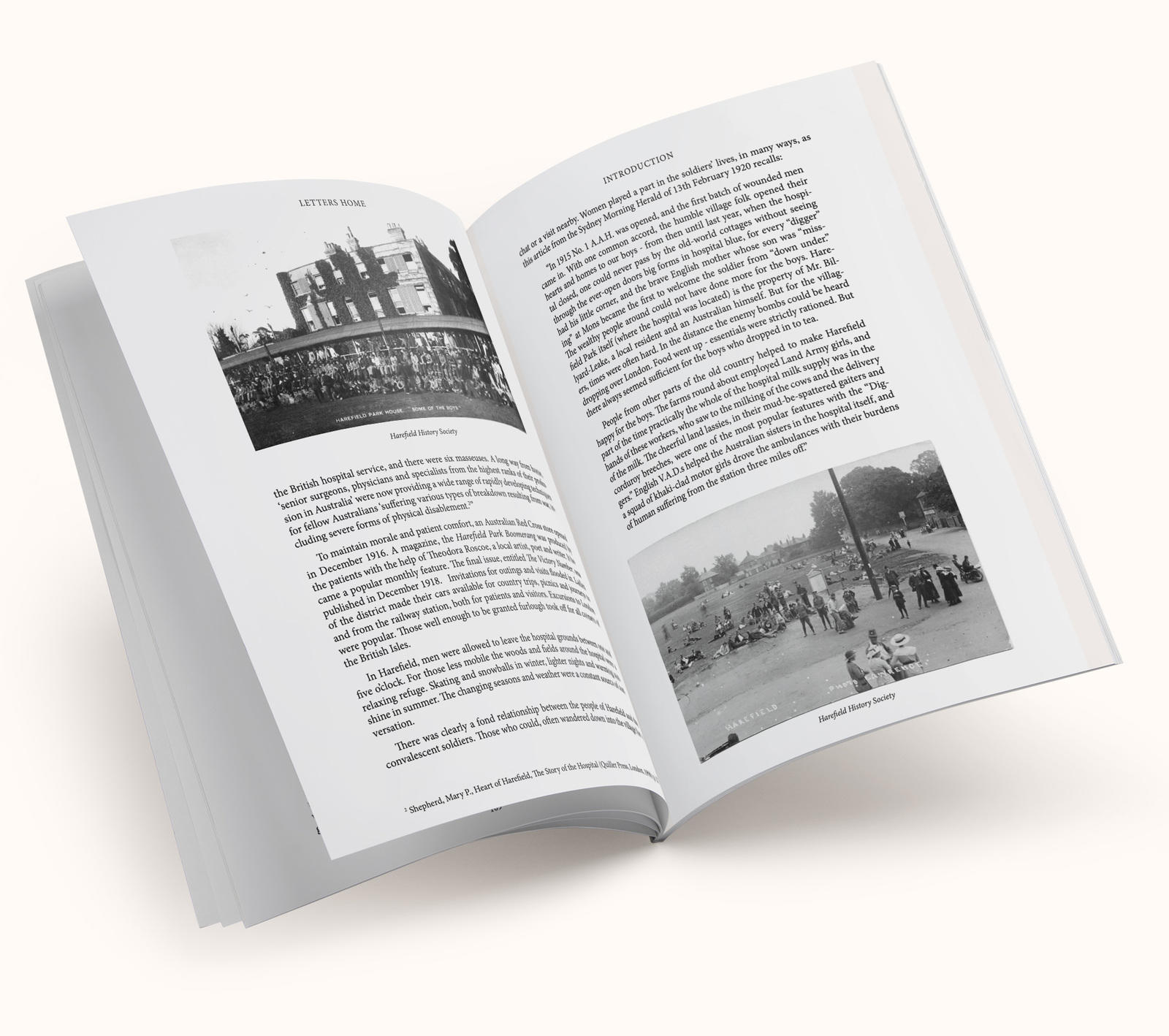 Funny, sad, thoughtful, graphic. Battered & Broken.
Funny, sad, thoughtful, graphic. Battered, broken but by no means downhearted, these letters provide a unique record of the men who passed through Harefield Hospital and the village that took them to its heart.